Swain Family Care Welcomes Russell McAlvain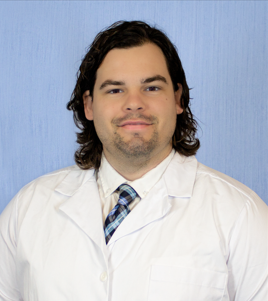 Swain Community Hospital is pleased to welcome Russell McAlvain, board-certified FNP, to Swain Family Care. Russell joins Dr. David Johnston, Dr. Tammy Johnston, Norma Burdette, FNP-C, and Arielle Lankford, MSN, CPNP providing family care services to Swain County and the surrounding region.
Russell earned his degree from East Central University and Frontier Nursing University.
"I wanted to dedicate my life to helping and serving others. I will always have patient's best interest in mind and be considerate of their situation as we navigate their medical journey together. I will always take their opinions and needs into consideration and be open and honest regarding their healthcare," McAlvain says.
As a board-certified FNP, Russell is a strong advocate for his patients, always striving to help them become as healthy as they can be. When Russell is not working, he enjoys spending time in the outdoors kayaking, hiking, wood working, and most of all spending time with his three children. As a new resident of North Carolina, he is looking forward to learning the art of fly fishing.
Read All Posts